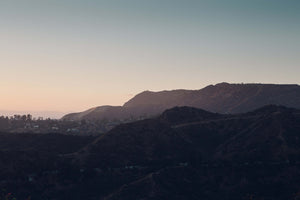 The World's Most Remote Coffee
Your Journey to Exceptional Coffee from Northeast India!
Discover the Perfect Cup of Coffee and Unleash Your Inner Hero!
At 7000 Steps Coffee, we believe in making you the hero of your coffee story. Indulge in the finest premium coffee from Northeast India and experience a journey like no other. Sourced directly from small growers in the wild forests, our coffee is all natural, pesticide-free, and truly exceptional. Embrace the allure of Indian coffee beyond the boundaries of South India and unlock a world of flavors.
Your Quest for the Ultimate Coffee Experience Ends Here!
We understand the struggle of finding high-quality coffee that matches your discerning taste. You might feel frustrated with the limited options available and unsure about the origin and quality of the beans. Don't worry; we've got you covered. 7000 Steps Coffee is your guide to an extraordinary coffee experience that you've been craving.
What You'll Get
Unmatched Quality
Our coffee undergoes rigorous multi-level quality control to ensure only the best beans make it to your cup.
Unexplored Region
Discover the hidden gem of coffee from Northeast India, cultivated by small growers in the wild forest, free from pesticides or insecticides.
Direct Sourcing
We bring you the authentic flavors straight from the growers, bridging the gap between you and the exquisite coffee of Northeast India.
Your Coffee Journey with 7000 Steps
Like you, we appreciate the beauty of coffee, and we understand your desire for a memorable coffee experience. At 7000 Steps Coffee, we share your passion for exceptional coffee. Trust us to be your guide through the captivating world of Northeast Indian coffee. As fellow enthusiasts, we are committed to helping you unlock the full potential of your coffee indulgence.
Your Path to Coffee Perfection
Explore Our Selection
Browse through our curated collection of premium coffee sourced from the heart of Northeast India.
BUY NOW
Taste the Unexplored
Delight your taste buds with the rich flavors and distinctive aromas of our all-natural coffee.
BUY NOW
Experience Coffee Bliss
Immerse yourself in an extraordinary coffee journey, one cup at a time.
BUY NOW
Elevate Your Coffee Experience Today!
Choose 7000 Steps Coffee and embark on an extraordinary coffee adventure. Embrace the richness of Northeast India's finest coffee in the comfort of your home. Unlock your full potential as a coffee connoisseur.
Take the first step towards a memorable coffee experience
Join Our Coffee Community!
Stay updated with our latest offerings, exclusive deals, and exciting coffee tips by joining our thriving coffee community. Sign up now to never miss a beat!
Don't miss out on the chance to discover the exquisite coffee flavors of Northeast India. Experience true coffee bliss with 7000 Steps Coffee - your gateway to premium coffee like never before!